Balancing food production & environmental health

DRIVERS OF AGRICULTURAL PESTICIDES
Pesticides have numerous unintended consequences for human and environmental health, and thus reducing the need for pesticides is a scientific and policy priority. A key way to do so is to understand the ecological and economic drivers of pesticide use. Ecological theory predicts that agricultural landscapes with large swaths of agricultural land, composed of one or a few crop types will suffer from increased pest problems due to fewer natural enemies and more concentrated host plants. However empirical studies tying landscape characteristics to pests and pesticides are equivocal. This may be due, in part, to the human behavioral aspects of pest control decisions. This vein of our research seeks to understand the drivers of pesticide use leveraging theory and tools from ecology and economics of pest control.


ENVIRONMENTAL CONTAMINATION & HUMAN HEALTH
Environmental contamination is a major concern because of the perceived negative impacts of such pollution on human and environmental health. Yet, identifying the magnitude and existence of the human health impacts of contamination is inhibited by logistical challenges such as data limitations and unobserved social and environmental determinants of poor health. This is especially true for pesticides. Despite substantial public concern, and clear evidence of negative effects of environmental pesticide exposure on other species, robust evidence of human health consequences from non-occupational pesticide exposure has proven elusive. This research project leverages unique birth certificate and pesticide use data in California to understand whether residential pesticide exposure leads to negative birth outcomes.


COLLABORATIVE PROJECTS
Sustainable Seafood: Food production is not a solely terrestrial issue. Like other sources of protein, demand for seafood is increasing dramatically as the global population becomes increasingly large and wealthy. In parallel to land-based food production, seafood presents numerous environmental and ecological challenges that require multidisciplinary approaches to overcome. We explore the synergies between marine and terrestrial food production and seek lessons that can be transferred from one system to the other.

Land Use Change & Vector-born Disease: Changes in land use modify ecological communities favoring some species more than others. In the northeastern US, such fragmentation has promoted populations of small mammals that are important hosts for Lyme disease and has resulted in increased interactions of people with fragmented natural areas that have a high prevalence of infected ticks. At the same time, people respond to risk by modifying behavior, which complicates efforts to understand how land use change affects disease incidence. We seek to disentangle the complex ecological and human behavioral components of land use change and Lyme disease incidence in the northeastern US.

Powered by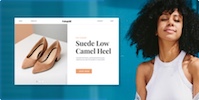 Create your own unique website with customizable templates.